Who We Are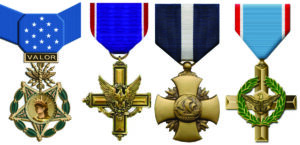 The Legion of Valor of the USA is the oldest Veteran Service Organization in the nation dating continuously from 1890. Its members are recipients of the nation's two highest honors for valor in combat – the Congressional Medal of Honor and the individual armed services awards for extraordinary heroism in combat – the Navy Cross, the Army Distinguished Service Cross and the Air Force Cross. The stories of 2946 medal recipients dating back to the birth of our nation are contained in these pages. Approximately 345 of these recipients are alive today, dating from World War II to present, and who continue to serve as role models for our nation. These members of the Legion of Valor continue to serve our nation in a myriad of ways. We encourage you to view these pages (scroll down to the bottom of this page to search for individual medal recipients stories) with the aim of learning about the extraordinary men and women who have pledged their lives to our nation – many have paid the ultimate price to ensure our liberty. Let us know how our members can help your organization reinforce the importance of truth, honor and patriotism in today's world. Learn more. Did you know there was a National Legion of Valor Day?
---
Members in the News – New Members
---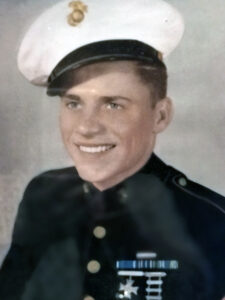 New member deceased Arthur Ervin NC, sponsored by his niece Nita Kay Gay. Arthur, one of the famous Marine Raiders, was presented the Navy Cross by Admiral Nimitz for actions at Namur on Kwajalein in February 1944. He was later killed during the invasion of Saipan in July 1944. His citation reads in part: "…in action against enemy Japanese forces during the invasion of Namur Island, Kwajalein Atoll, on 1 February 1944 … although wounded in a single-handed assault upon an enemy heavy machine-gun nest, he returned to initiate a raid into an occupied blockhouse and, after climbing to a dangerously exposed position on its top, immediately poured rifle fire into a near-by Japanese trench fortification and exhorted his comrades to press home their attack." (See his citation on legionofvalor.com.) In June 2022, Marine Corps Casualty Resource Officers informed the Ervin family that his remains were positively identified. The remains were exhumed from Manila in December 2018, and spent more than three years in storage before a suitable DNA sample could be acquired. His incredible story is at https://missingmarines.com/arthur-b-ervin-jr/.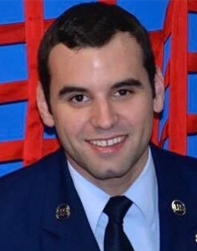 New member Christopher Gregory Baradat AFC, for extraordinary heroism as a forward air controller embedded in a Special Forces Team in Sono Valley, Sheltan District, Kunar Province, Afghanistan, on 6 April 2013.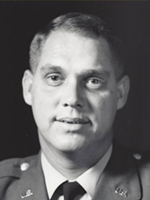 New member Rolla Mel Breed DSC, for extraordinary heroism while serving with 116th Assault Helicopter Company, 11th Combat Aviation Battalion in Vietnam.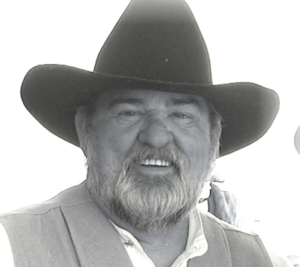 New Member Frank M. Crary DSC, for extraordinary heroism while serving as a senior rifleman for Company D, 1st Battalion, 12th Cavalry, in Vietnam on 7 April 1966.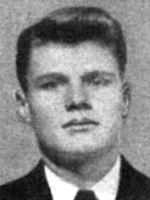 New Member Adam William Berg NC (deceased), for extraordinary heroism while serving as Pilot of a carrier-based Navy Dive Bomber in Bombing Squadron FOURTEEN (VB-14), attached to the U.S.S. WASP (CV-18), in action against the enemy fleet in the vicinity of the East Philippine Sea on 20 June 1944.
New Member Thomas Hynes DSC (deceased), for extraordinary heroism while serving with Company B, 114th Infantry Regiment, 29th Division, A.E.F., near Bois-d'Ormont, France, 12 October 1918.
Legion of Valor Awards Program
The Legion of Valor annually awards ROTC/JROTC's most prestigious award, the Bronze Cross for Achievement to 60-80 cadets nationwide from all services. Recipients of the Bronze Cross are exceptional achievers in education, military training and community service, and often go on to be commissioned officers in the armed services.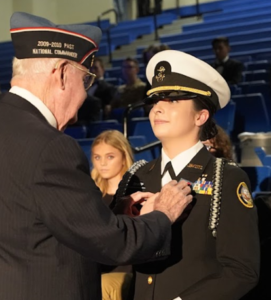 View this years Bronze Cross recipients. An example of one of this year's award winners is Cadet Lily Sharp, Commanding Officer of the NJROTC unit at Joshua High School, Joshua TX. Cadet Lily received the Bronze Cross for Achievement on October 27, 2021 in a special ceremony at the school. Presenting the award were LOV Past National Commander Don Mason NC and Vice Admiral (USN Ret) David Robinson NC. Cadet Sharp was recognized for her academic achievements, outstanding military leadership skills, and a strong commitment to service in the Joshua community. She was one of only 21 NJROTC cadets nationwide to receive the Bronze Cross in 2021. She plans to attend Texas A&M University in the ROTC program following high school graduation in 2022. Learn more.
---
Members Making a Difference in our Nation
Many Legion of Valor members continue to serve our nation and local communities through extraordinary achievements in science, engineering, education, public service, veterans affairs and national patriotism. Here are several examples.
Justin Lehew NC, National Commander 2022-2023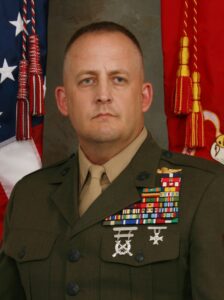 Justin Lehew NC serves as the Chief Operating Officer of History Flight, the world's most successful private MIA search and recovery organization. History Flight is a privately operated, 501(c)3 Non-Profit organization dedicated to researching, recovering and repatriating America's service members back to United States of America. These individuals have been listed as Missing in Action (MIA) or deemed non-recoverable during the past American conflicts of WWII, Korean War, Cold War, and Vietnam War. There are currently over 81,900 missing American service members around the world. Recovery operations of this magnitude are only successful through the contributions of dedicated organizations and individuals doing their part to ensure that the heroes of our past conflicts, who have given the last full measure in order to secure the freedoms and liberties we enjoy today, are not forgotten.
THE LONG ROAD
Retired USMC SgtsMaj Justin "JD" Lehew NC, National Commander, and Coleman "Rocky" Kinzer are trekking 3365 miles across the USA to bring attention to the recovery of over 81,000 missing US Servicemembers. Go to https://teamlongroad.com to learn more and donate to support their efforts.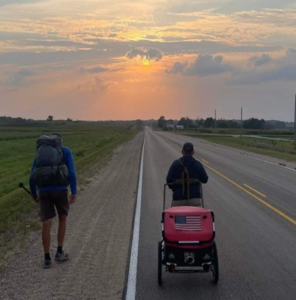 ---
Veterans Memorial Museum, "Home of the Legion of Valor"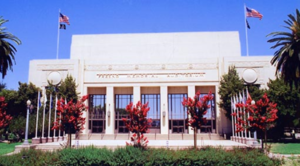 The deeds of our medal recipients, and indeed all veterans, is captured for history in the many military and veterans museums throughout the nation. The Home of the Legion of Valor in Fresno CA highlights the heroic actions of our members while telling the broader story of soldiers, marines, sailors and airmen in all of our nation's conflicts. The museum has embarked on a "digital upgrade" to make more of the museum's stories and artifacts available online. Support to the museum's modernization is a major focus for 2021-2022. We encourage the public to visit the museum and contribute to the cost of bringing its operations to today's digital standards. Learn more.
---
Support to Educators, ROTC/JROTC Units, Veterans Organizations and Community Organizations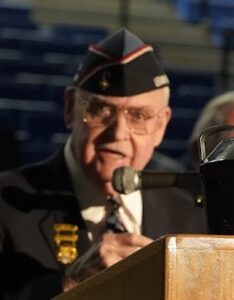 Legion of Valor members are available to support educational activities and for organizational/community activities on a limited basis. If you would like to invite a Legion of Valor recipient to be a speaker at your event please complete this form and we will try to accommodate your request. Speaking engagements are very limited at present due to COVID 19 restrictions. View sample speaker pamphlet.
---
Invitation to Join the Legion of Valor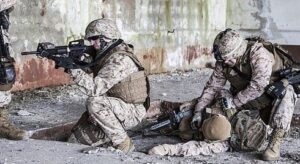 For many Medal of Honor and Service Cross recipients, it was in the horrors of war at an exceptionally perilous time that they were called upon to demonstrate extraordinary heroism — when their comrades were at severe risk, and only an extraordinary act could make a difference. They placed loyalty and service to their comrades above self — prepared to make the ultimate sacrifice. Because you are reading this, you survived. Many in your place did not. IN THAT BRIEF MOMENT IN TIME YOU JOINED A UNIQUE BROTHERHOOD. You Are Not Alone — The Home of Your Brotherhood is the Legion of Valor. We encourage you to learn more about membership in the Legion of Valor. View our invitation to you.  Apply for membership.
The Legion of Valor is the nation's oldest Veteran Service Organization (VSO), chartered by Congress, to recognize achievements of extraordinary heroism in combat, and to provide permanent support to the organization's goals of patriotism.
---
Enhanced Member Profiles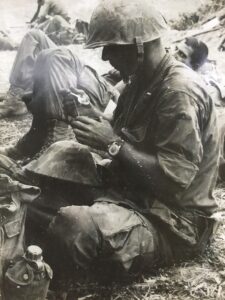 The 2946 citations in these pages tell but a brief capsule of extraordinary acts of heroism. The LOV's goal is to expand these stories to capture more of the remaining living members perspectives in combat, so that today's viewers and historians can learn more about the men and women behind the deeds captured in the short citations.
Search John Murray DSC for an example. We encourage all living members to contribute to these efforts – so that the future can better understand the past. You may submit details via the LOV smartphone or desktop app, or email to [email protected].
---
Want to View More about a Specific Member?
Use the search form below.
Where Is It?
General Orders is moved to the Members Only site to protect the privacy of members.
The Members Gift Shop is temporarily closed.